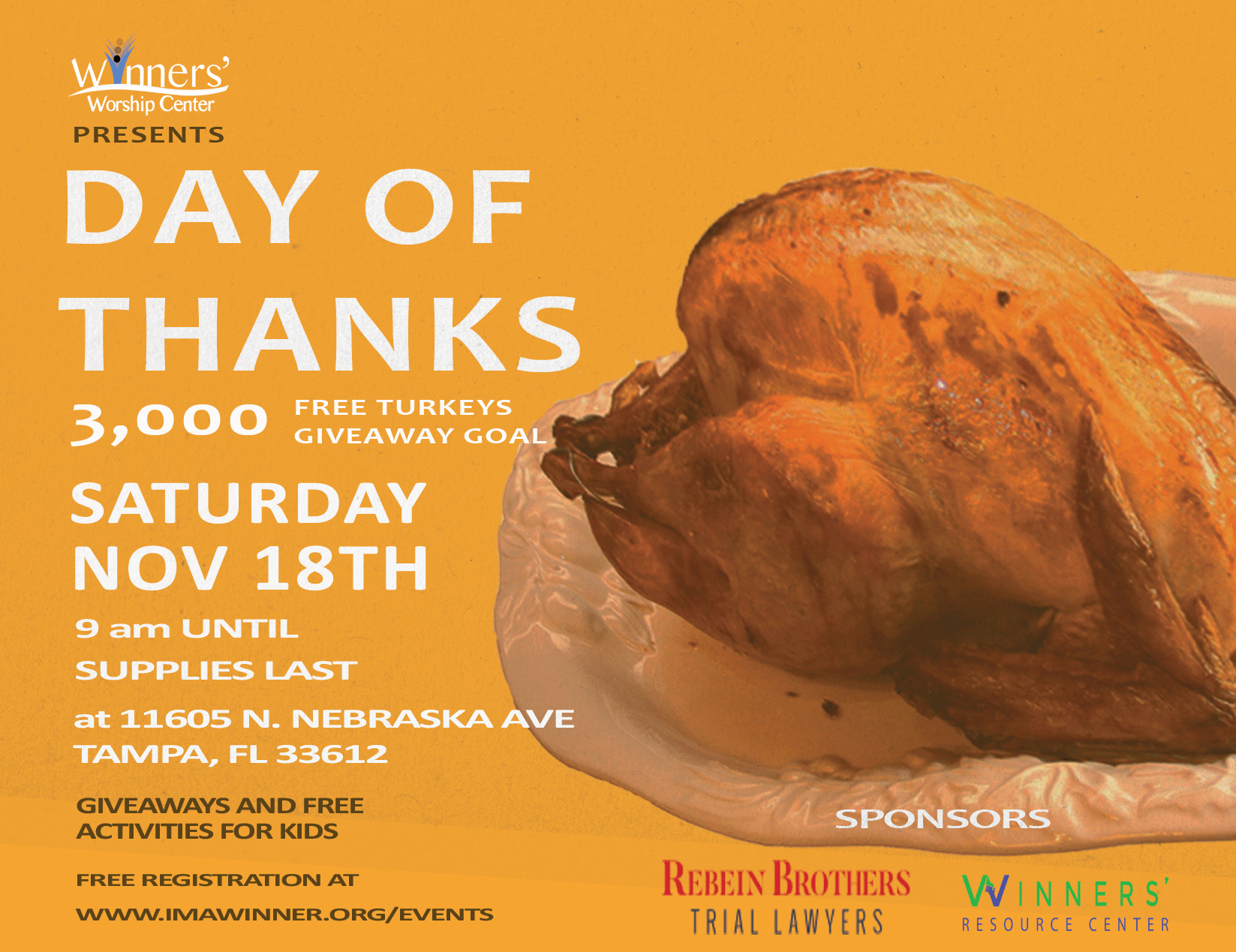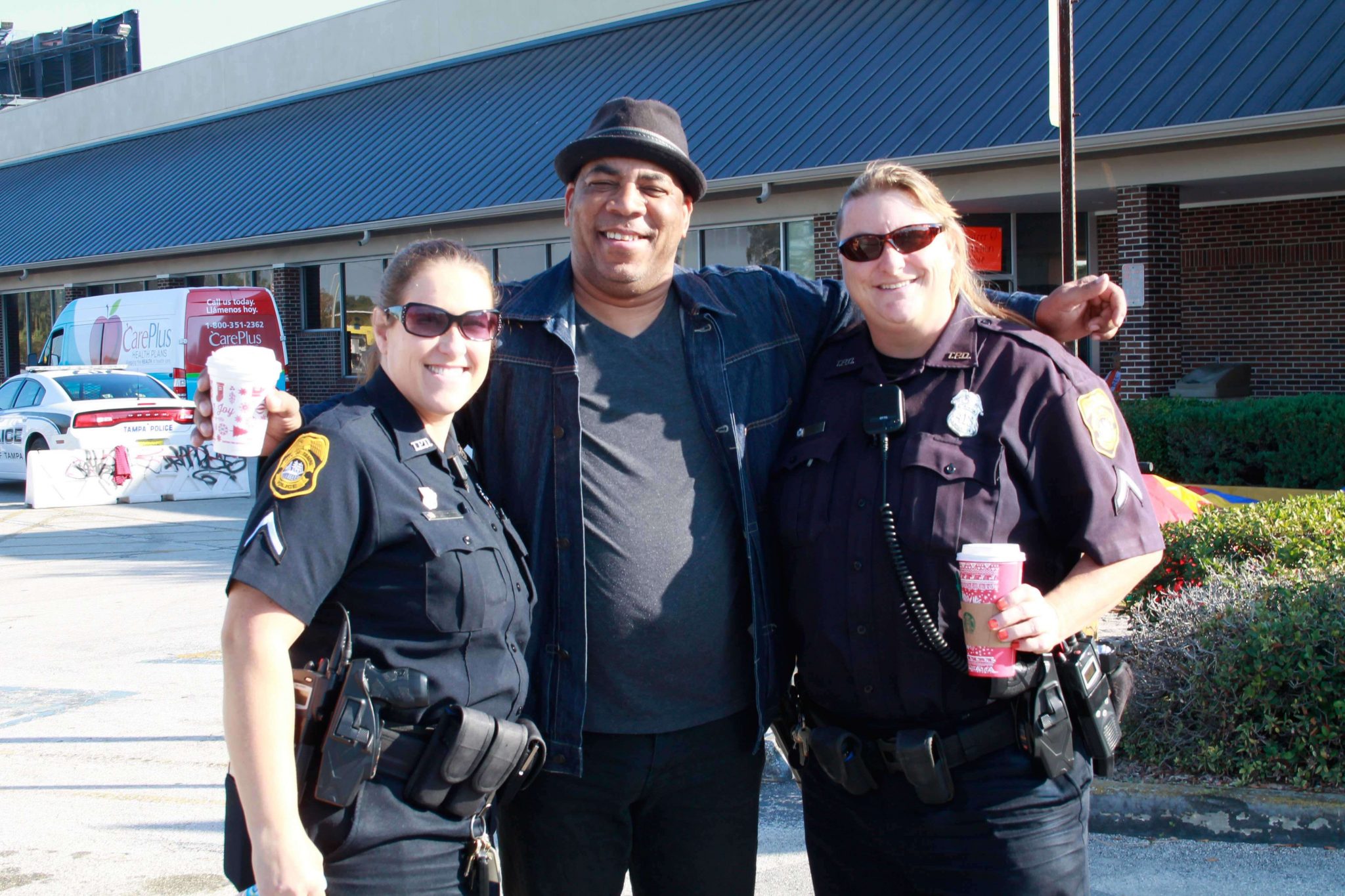 We love Winners' because they genuinely care about the community and that's priceless.
Marshall and Kathy Hair
We love it at Winners' because there is no superficial stuff here. Just a real God giving His very real Word to us through teachings, fellowship and outreaches.
Ron and Ebony Vaz
Donate today to help us purchase food for thousands of Tampa Bay residents for the Thanksgiving holiday.