Her Destiny is a series of nationwide events and mentoring program hosted by Pastor Brenda Fruster of Brenda Fruster Ministries.
Brenda Fruster is an exceptional preacher, teacher and servant leader for God. She has occupied platforms and been embraced by places such as Africa, England, the Bahamas, the Cayman Islands, Turks-Caicos, Canada and countless cities throughout the United States. This evangelist, international conference speaker, television and radio guest hosts HER DESTINY events to help women move beyond their past and pain to receive a life-changing message through God's word.
Each speaker at a HER DESTINY event believes in helping women to achieve the things God ordained for them by helping to identify what has been holding them back from spiritual, emotional and physical success.
Speakers and psalmists for the upcoming HER DESTINY event are listed below.
Click here to stay updated.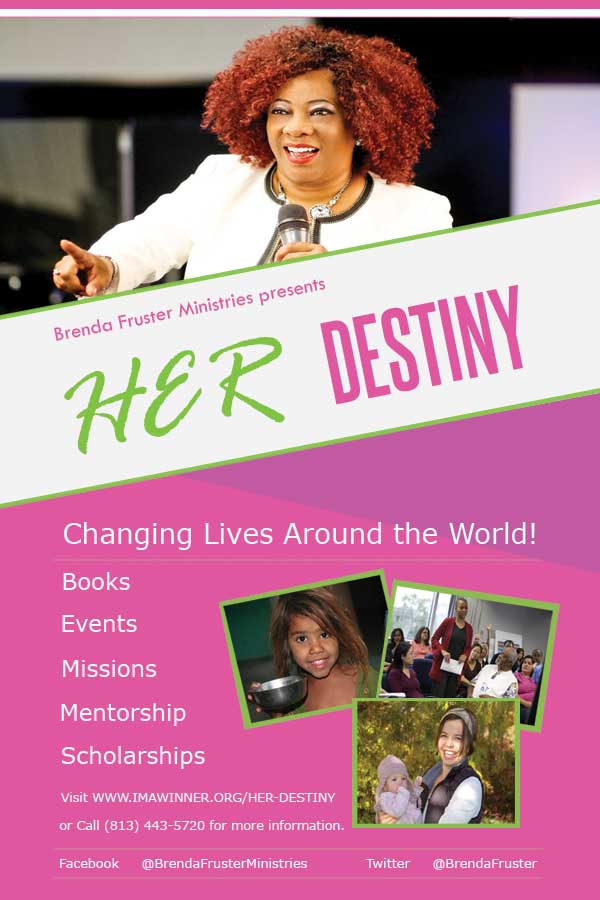 Check back for the full schedule.